We offer tours of forests in France, with commentary by forest professionals. These visits are an opportunity to learn by observing nature and to better understand the role of foresters in sustainable management.
Through these visits, we wish to transmit knowledge and raise awareness around the issues of French forests, biodiversity and of the forest and wood industry.
As with our plantation projects, each forest and each territory is unique. We can therefore organize each event in the desired de department.
To fully participate in the mission of renewing our forests, we organize participatory plantings.
Planting trees for a team building event, with business partners or involving schoolchildren from the region, the main thing is not to forget your boots !
It is a forest course in search of a treasure, immersing each participant in the heart of a story and a proposed theme.
The participants, formed in small groups, move from stage to stage in the forest and will have to solve riddles or complete challenges, in order to lead them to the hidden treasure.
The objective of an orientation course is to learn to observe, analyze and discover the forest and its different facets while learning to orient yourself thanks to a simple map and compass.
Here again, it is a real teamwork, of listening and speed !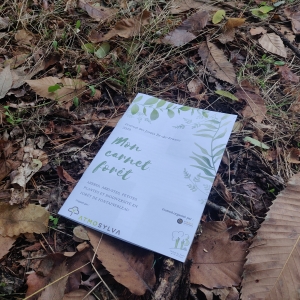 Take your forest notebook with you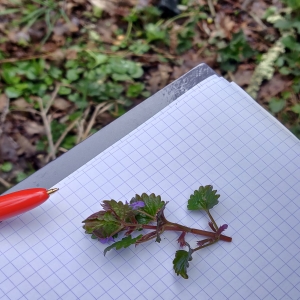 Botanical observations (here ground ivy)
Creation of a forest notebook to complete, independently during a day of observation spent in the forest.
The notebook is created according to the main types of vegetation and soil encountered in the forest, to understand the link between the types of soil, the environments and the type of vegetation present in the forest. The fauna is of course not forgotten, especially the micro-fauna present under our feet, in the soil !